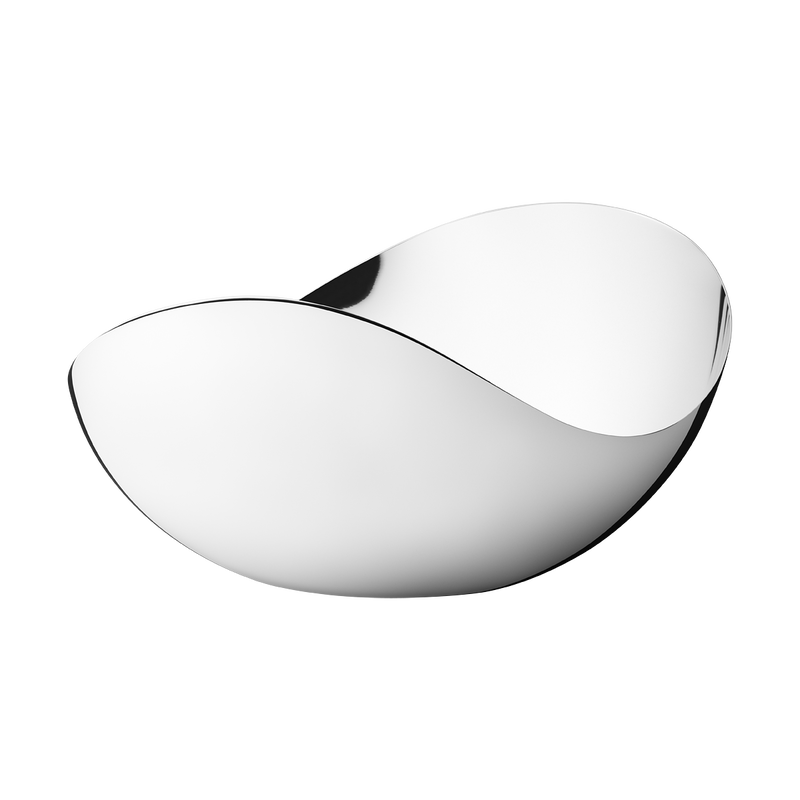 Taking the delicate petals of cherry blossom flowers as inspiration, the Bloom tall bowl curves gently to form an organic shape that is both minimal and captivating. The shiny mirror bowl needs no other decoration to make it a striking centerpiece and can be used to hold fruit, bread or even flowers.

Medium H: 4.41 inches. W: 5.51 inches. L: 8.66 inches.
Large H: 6.02 inches. W: 8.11 inches. L: 10.94 inches.
Mirror polished stainless steel