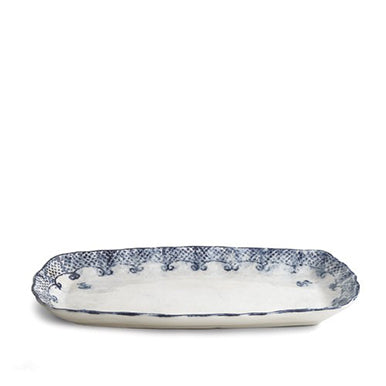 The Burano dinnerware collection is named for an island off the coast of Venice that prides itself as the center of embroidered lace. In hues of
navy blue and warm white, the design is reminiscent of beautiful, hand-stitched lace. Hand painted on shapes with uneven edges, vintage and
fresh combine in this charming collection. Hand made in Italy.
Dishwasher safe
on the low-heat setting. Microwavable (may get hot).
Dimensions: 13.5" L X 7" W