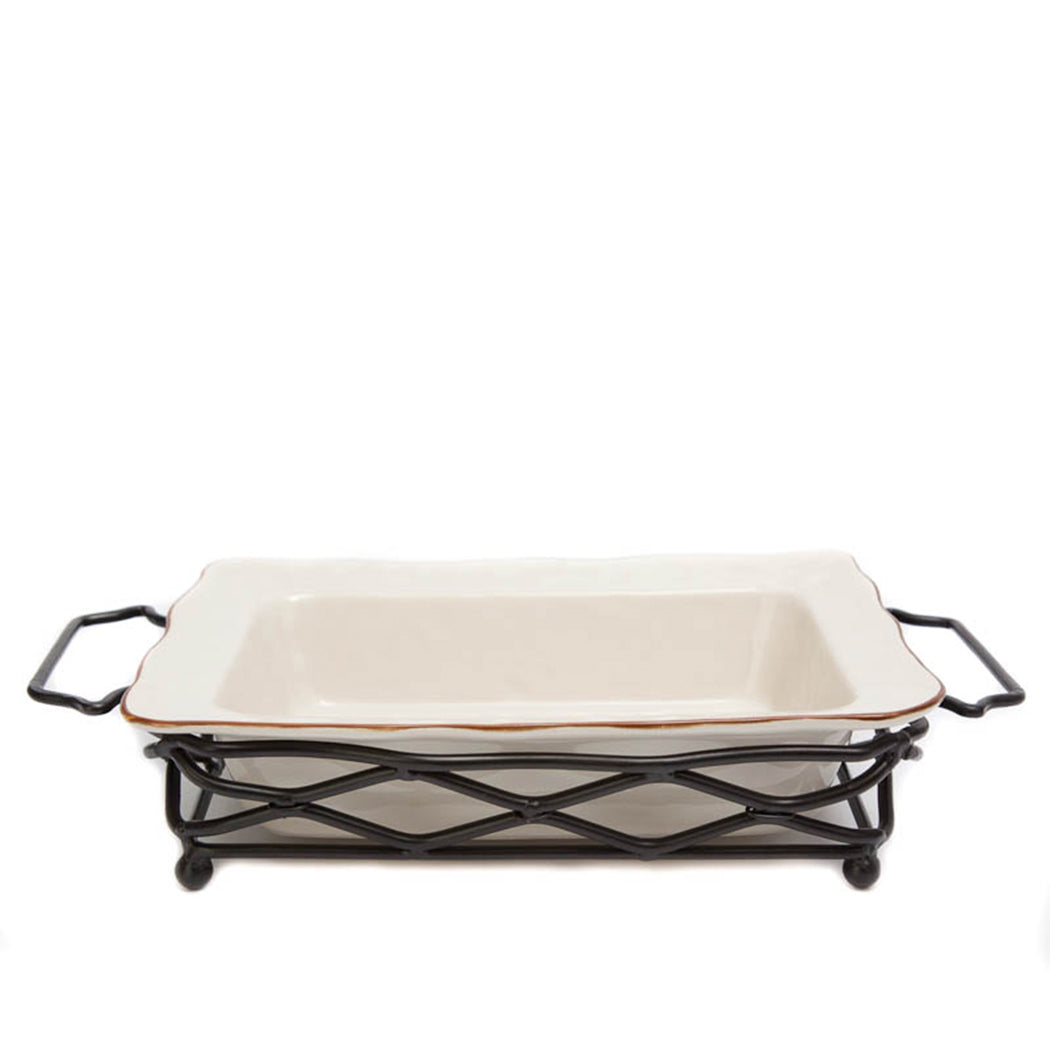 Strength and durability with the look of Italian pottery. The Cantaria White Large Rectangular Baker has an organic shape and hammered texturing that offers a classic traditional look while simultaneously creating a feeling of sophisticated modern elegance. A hand applied unique patine on the edge means that no two pieces are exactly alike. 
Freezer, oven, microwave and dishwasher safe.
Size - 13.8"L x 10"W x 3"h
Capacity - 12 cups 
Made in Portugal.
BASKET NOT INCLUDED. BAKER ONLY.