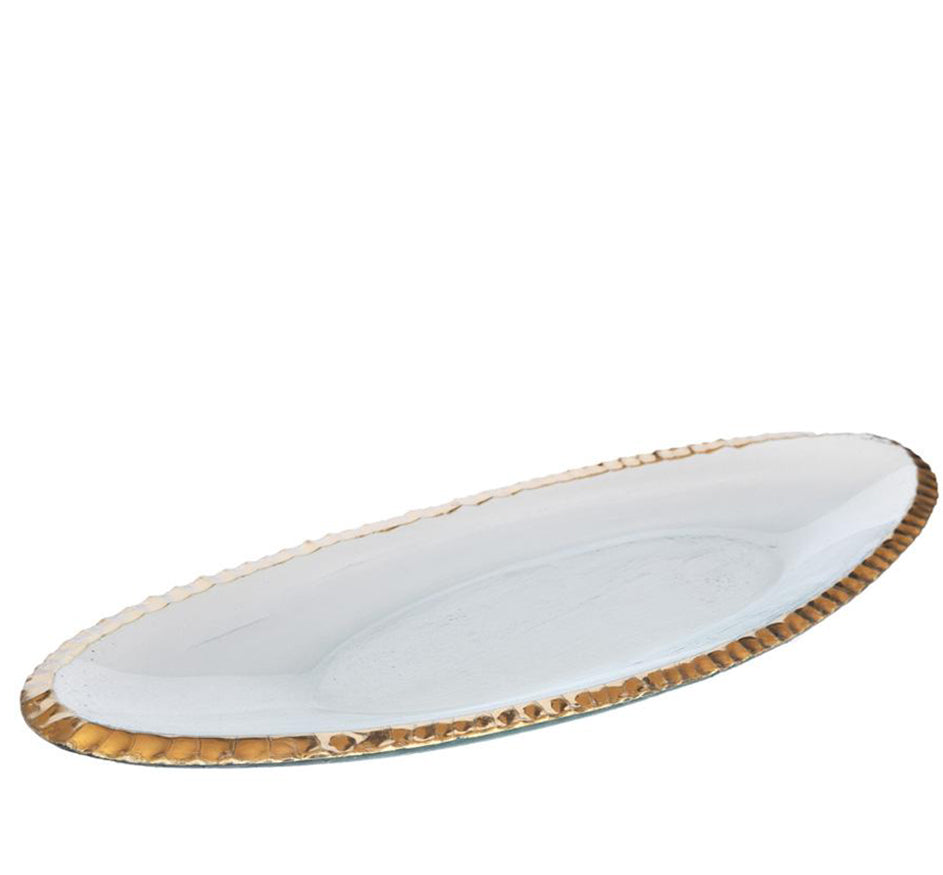 This beautiful oblong tray is the perfect complement to a simple gathering or an elegant feast. Hand-chipped edges adorned with 24k gold or genuine platinum turns a serving tray from ordinary to show-stopping.
Guests will love watching the light dance off of the precious metals hand-painted onto the smooth faceted edges.
The Edgey Oblong Tray makes for a lovely handcrafted wedding gift.
Size - 6.25" x 16.5"
Dishwasher safe
Chip-resistant 
Handmade in California