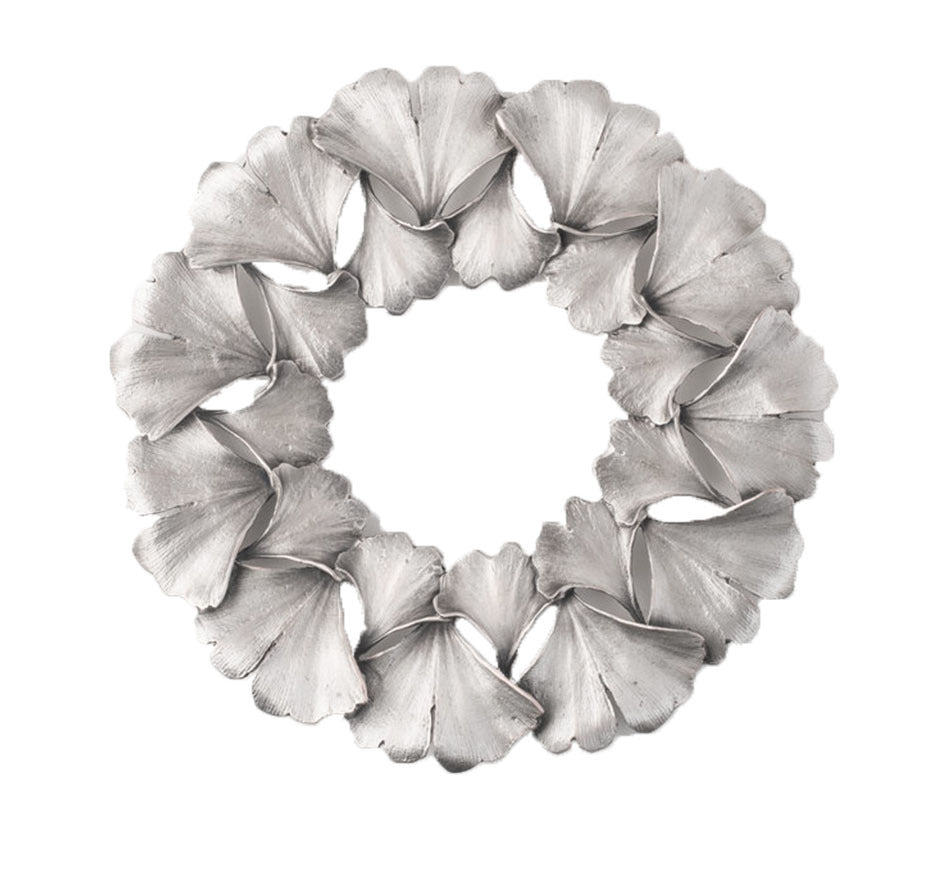 The gingko family dates back to when dinosaurs roamed the earth. Gingko biloba native to China has been considered effective in the treatment of asthma and other allergic reactions.
Cast in Pewter or Zinc in finishes of Antique Pewter (AP) or Antique Bronze (AB). All pieces hand finished to give them definition and brightness and then powder coated to seal in the finish and make them food safe.
Dimensions: 6" Dia
Handmade in the USA.