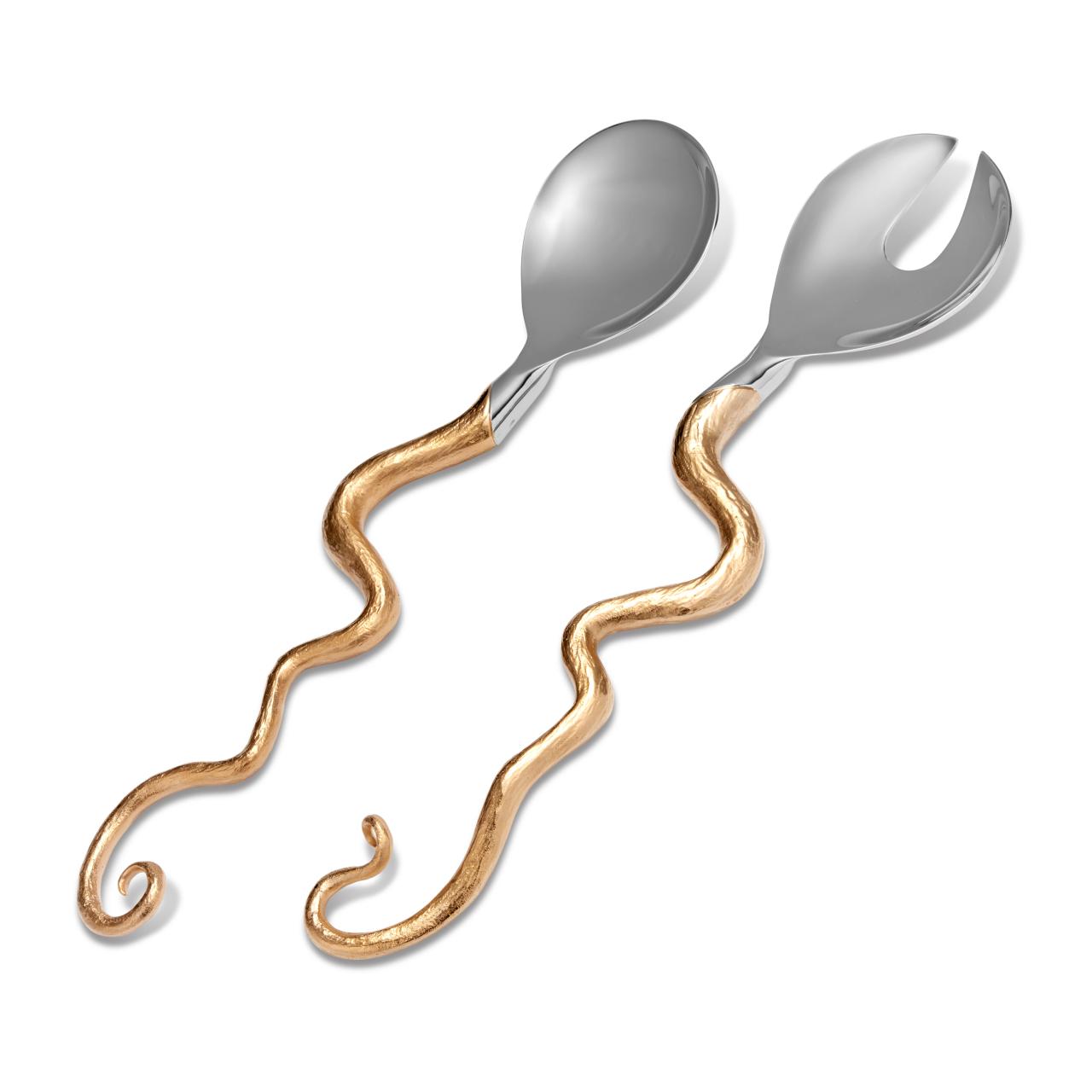 The expressive curving handle of the Haas Twisted Horn Ladle and Haas Twisted Horn 2-piece Serving Set are modeled after one of the hand carved wood horns that the Haas Brothers use on their iconic fur and bronze monster sculptures.
The L'OBJET Haas Brothers collection is a meeting of imaginative minds and skilled hands. Inspired by the otherworldly landscape of Joshua Tree, Los Angeles-based artists Simon and Nikolai Haas worked in close collaboration with the master craftsmen at L'OBJET to create a collection that spans tableware, home décor, textiles and fragrance. 
12 L in

Stainless Steel Implement

24k Gold Plated

Handwash with mild, non-citrus dish soap and dry with a soft cloth.