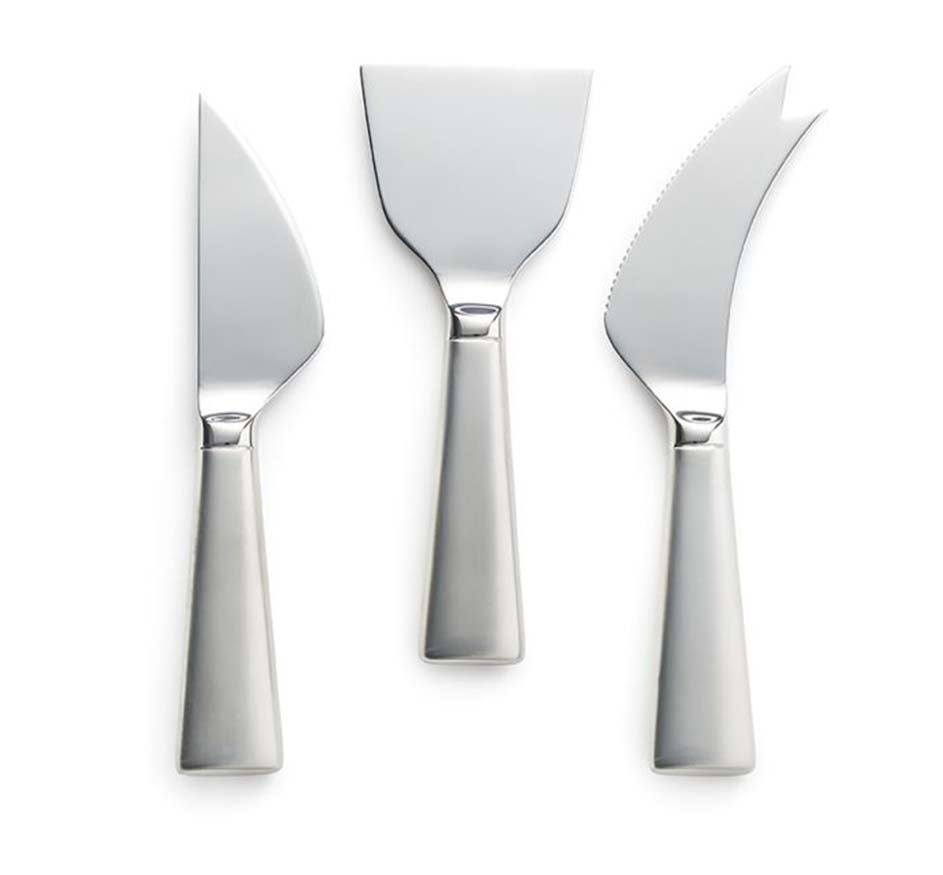 These stainless steel cheese knives have simple lines, a contemporary brushed finish and hollow, lightweight construction. The set includes a fork-tipped spear for slicing and serving firm cheeses; a small spade to cut or chunk wedges of hard cheeses; and a flat cheese knife for crumbling soft cheese or shaving firmer cheeses.
Dimensions : ⅜" H x 2⅜" W x 6¾" D
Care : Dishwasher-safe.