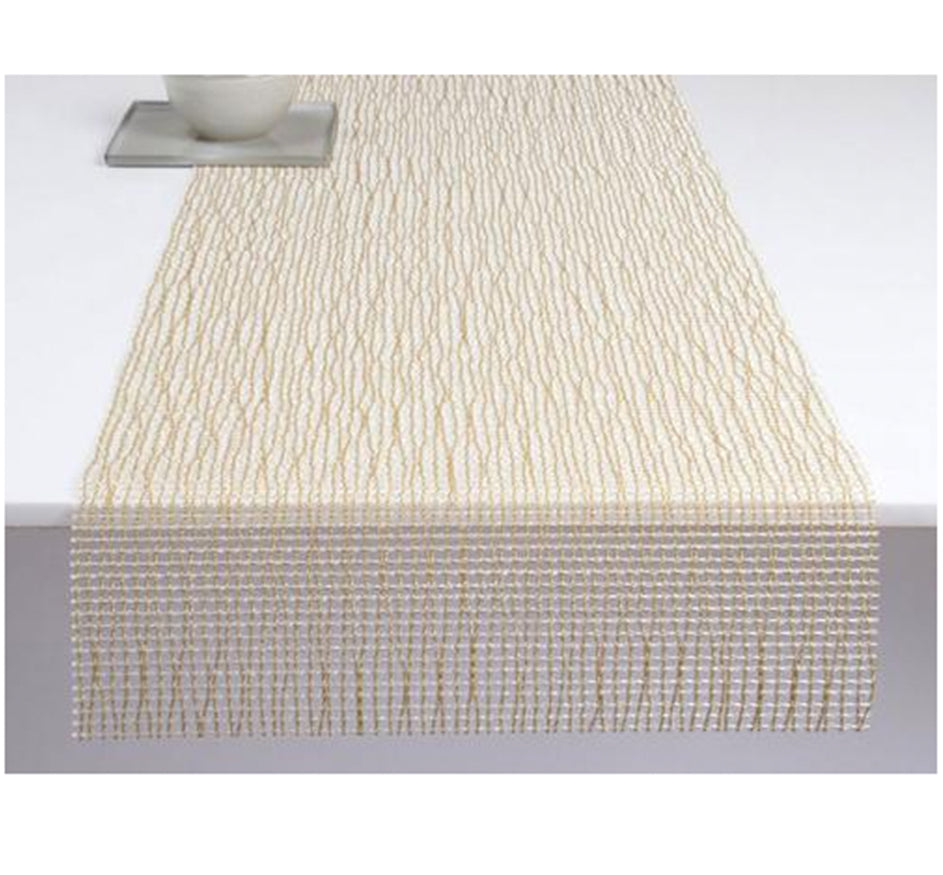 14X72
- To clean, simply wipe with soap, water and a soft sponge/cloth. Standard antibacterial cleanser can also be used. Air dry.
- Permanent stains may result when certain food or liquids are left on the placemat or runner for long periods before cleaning. This is more likely to occur with lighter-color textiles.
- Scrub stubborn stains with a soft bristle-brush and a bleach-based cleanser and rinse. This will remove the stain without altering the fabric. Air dry.
- More delicate maintenance may be required for Metallic Lace, Ribbon, Tulle Tech and Tuxedo Stripe. Do not aggressively scrub these styles.
- Molded placemats and runners, including Dahlia and Mod, require gentle care. Top layer metallic foil loss may occur if treated with rough sponges or brushes when cleaning. We recommend wiping clean with a soft sponge/cloth.
- Machine washing or dishwasher use is not recommended.