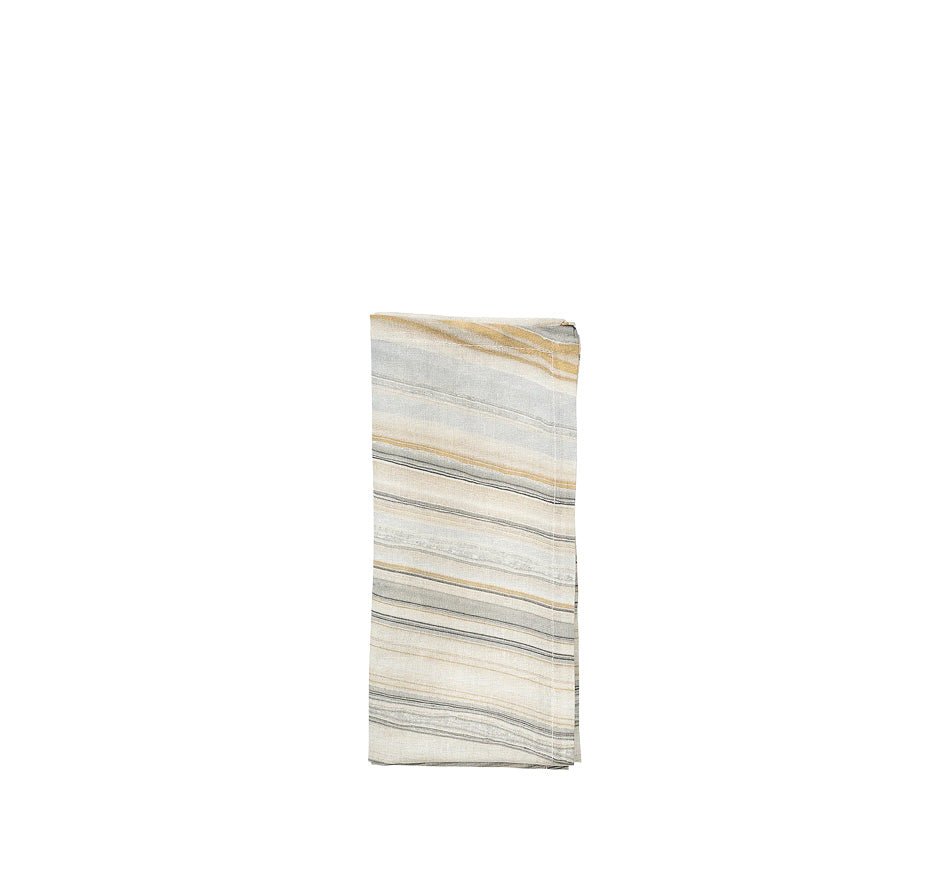 The Marble Napkin depicts marble created from limestone by heat and pressure in the earth's crust. Featuring beige, taupe, and gray bands that mimic the naturally occurring veins, the Marble Napkin is the perfect neutral style.
COLOR: Beige/Taupe/Gray
DIMENSIONS: 21" Length x 21" Width
MATERIALS: 100% Linen
Care
Machine wash separately in cool water on a gentle cycle with a mild detergent. 
Smooth edge and dry flat, or iron on a linen setting if desired. 
Use spot remover if necessary, but do not soak in bleach, as any colored embroidery may run. 
Do not dry clean.