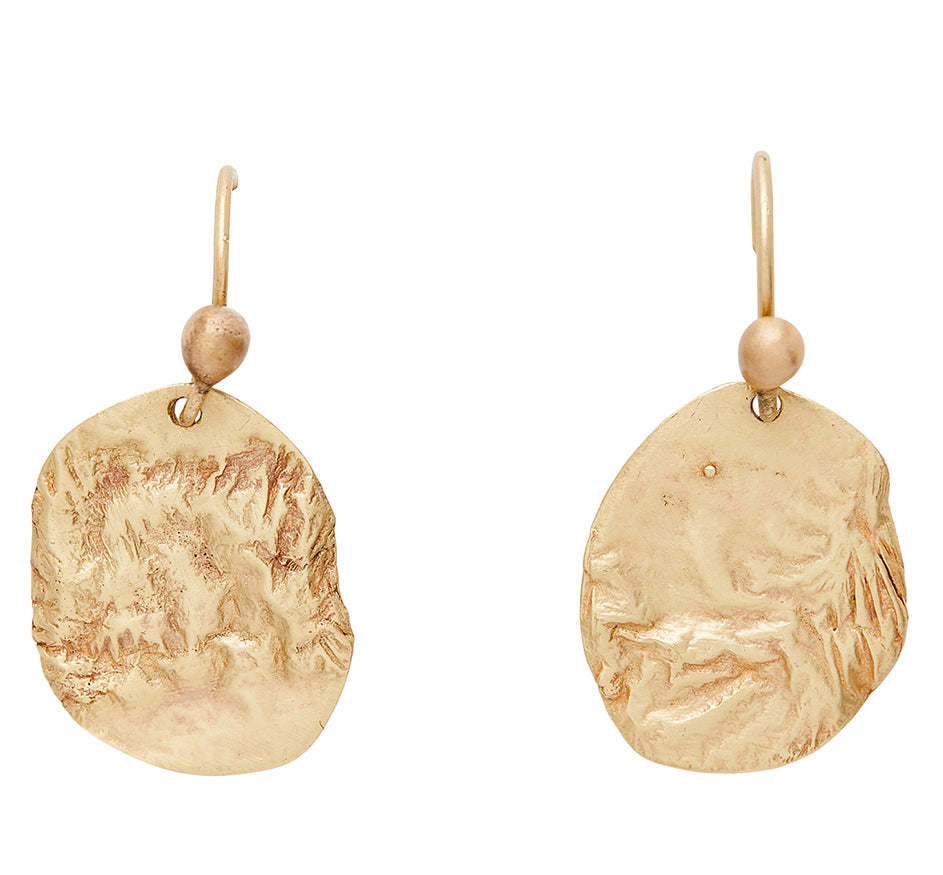 The Mojave Bronze earring is hand fabricated with a gold filled ear wire; 1 inch.
Inspired by the natural decay nature exhibits through weather, the Mojave Bronze Earring is a beautiful rendition of this theme. Mojave is the name we use to describe torching the surface of the metal. Through this process, we are able to get a variety of finishes that have a time worn essence giving the bronze the appearance of ancient gold.
Limited Edition. Handcrafted in the USA.