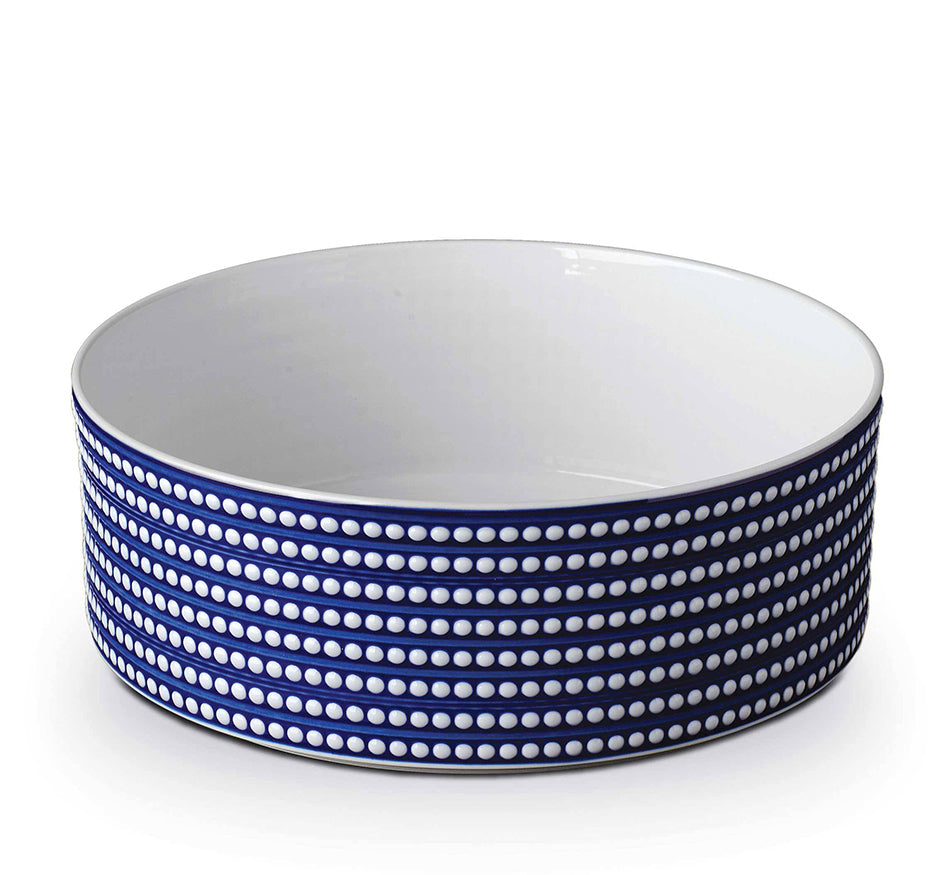 To achieve the singular, vibrant Mediterranean blue, a unique blend of cobalt blue is hand-painted around the pearls of this dinnerware collection.
12" Diam, 7qt
Limoges porcelain
Whiteware is oven, microwave and dishwasher safe.
Dishwasher safe using a gentle energy efficient air-dry cycle or may be handwashed and dried with a soft cloth. Handwash oversize pieces. Do not overload dishwasher. Avoid abrasive soaps and detergents containing citrus scents or additives.