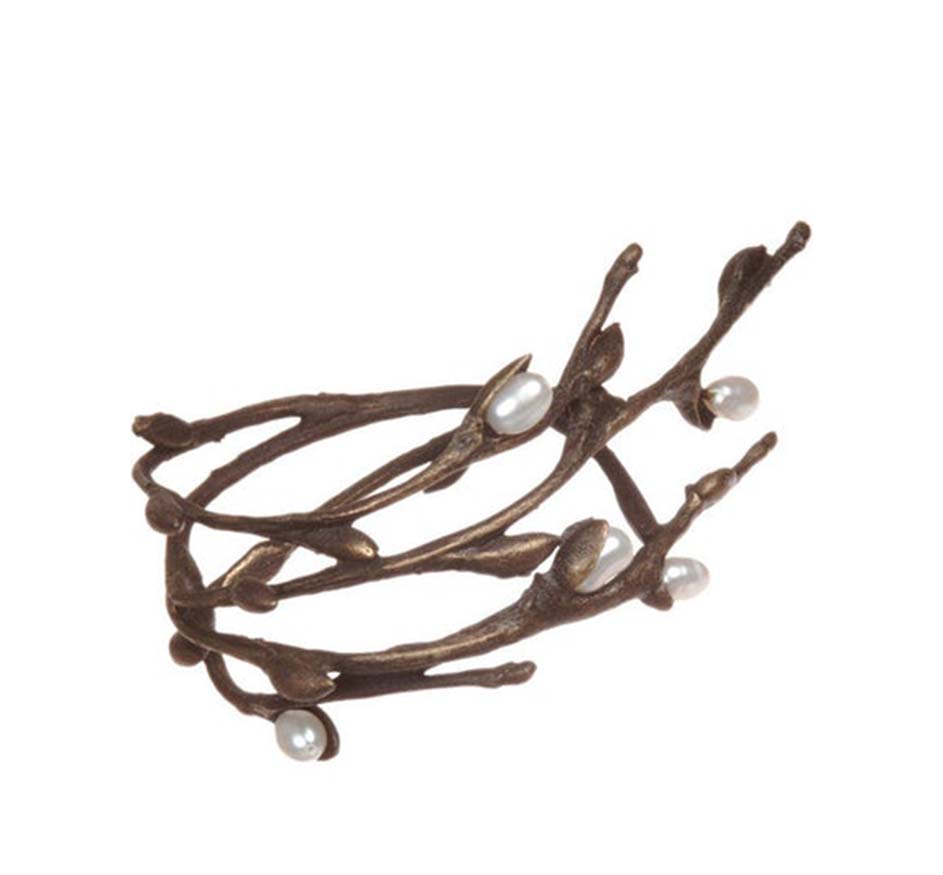 The Pussy Willow's soft silky buds find their name catkin from the Dutch diminutive of cat, in reference to its resemblance to a kitten's tail. The tree is a deciduous North American variety.
Our Pussy Willow napkin rings are cast in pewter with a brown patina and the buds are represented by white fresh water pearls.
Cast in Pewter or Zinc in finishes of oxidized brown (BR) with freshwater pearls. All pieces hand finished to give them definition and brightness and then powder coated to seal in the finish and make them food safe.
Handmade in the USA.